Application Spotlight March 2019
Munich, Germany 26. April 2019 – In industrial automation, it is often necessary to detect operating conditions, e.g. to prevent overloading in the event of a fault and thereby prevent possible damage to people or machines.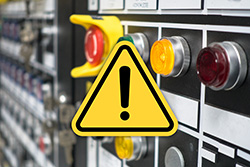 A market leader in this industry came to ZETTLER because he was looking for a reliable and cost-effective solution for his new generation of motor starters, in order to get a feedback of the motor current to detect possible existing fault conditions.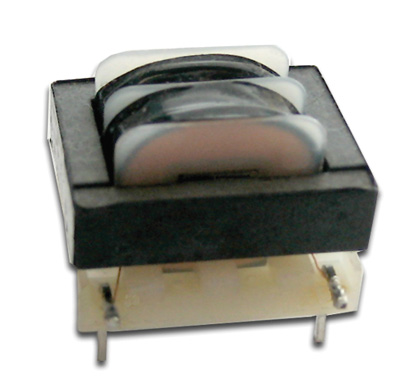 ZETTLER Magnetics ACST-200 current sense transformer series do it perfectly. The compact components with the dimensions 20.5 mm x 17.5 mm x 16.4 mm (L x W x H) are available with 5.5 mm and 8.0 mm clearance and creepage distance. Both versions have a dielectric strength of 4000 Vrms between the primary and secondary side. The standard version ACST-262-15 with a ratio of 1: 1500 operates linearly in a current range from 400 mArms to 30 Arms when using a 200 Ohm load resistor. The output signal is then 123.3 mV per ampere. Special versions, e.g. with a higher or lower current range are possible on request.
For more information about similar applications, as well as about the comprehensive current sense solutions from ZETTLER Magnetics please contact:
ZETTLER Electronics, Europe
Junkersstr. 3
82178 Puchheim
Germany
phone: +49(0)89-800 97 0
office@zettlerelectronics.com
About ZETTLER Magnetics Europe

ZETTLER Magnetics Europe, a ZETTLER Group division, provides application-engineering, sales, distribution and customer service in the EMEA region for a wide variety of top-quality transformers and magnetics components. We cater to a broad spectrum of customers in diverse industries and across many applications. ZETTLER Magnetics has the design and manufacturing capability to provide custom designs for the most specialized applications. Our sales, marketing, technical support, quality control and customer service departments work closely with our team of experienced design engineers at our manufacturing plant to help define the needs of our customers, and to provide optimal technical solutions for the most demanding application requirements. ZETTLER Magnetics engineering departments and manufacturing facilities, located in Xiamen, China, are fully vertically integrated and wholly owned. Read more at www.ZETTLERmagnetics.eu